A Vibrant, Transformative Italian Adventure
Tuscany & Liguria, Italy
May 4th - 15th, 2024
If you're a women who's ready to shake off the cobwebs, lace up your walking shoes & have the time of your life, this 12-day jaunt across Italy is for you!
Imagine standing on a balcony, gazing out at a quaint Italian village nestled on the sparkling Mediterranean Sea.
You're listening to the waves crash on the pebbled beach below as seagulls squawk and swoop in for their dinner.
The breeze blows through your hair and you feel a sense of certainty growing inside you. It's the feeling you get when you know, without a shadow of a doubt, that you are in the right place.
Charming sherbet-colored buildings dot the landscape. Everywhere you turn, there's a path to explore or a vista so spectacular, it takes your breath away.
As you soak in the idyllic scene, you realize you've never felt so invigorated. In fact, you can't remember the last time you gave yourself permission to just BE.
You've gathered in Italy for fun, friendship, and enlightening conversation. 
You're surrounded by soulful, creative and passionate women who have welcomed you with open arms.
Just like you, they are here to take a breather, have an adventure and reignite their zest for life. For once, there's nothing to plan or manage.
Every detail has been carefully laid out so you can just sit back and enjoy the freedom that comes with not being in charge.
"The biggest adventure you can take is to live the life of your dreams."
~ Oprah Winfrey
Do any of these things sounds familiar?
✔ Your life has been lacking some serious fun
✔ You're craving human connection
✔ You don't remember the last time you saw your passport
✔ It's been forever since you've laughed until your sides hurt
✔ You keep promising yourself you'll get away "one day"
INTRODUCING…
Footloose & Fancy-Free
With Travel Passionista Linda Beach
"WAIT! A dream trip to Italy?" I can hear you sighing right now.
You've thought about doing something really fun but again and again, you convinced yourself that you don't have enough money or time or energy (or all of the above) to do something so utterly fabulous.
BUT UTTERLY FABULOUS IS EXACTLY WHAT YOU CRAVE!
Because lately, you've been feeling stuck between "I guess this is good enough" and "I'm sure there's more to life."
The excitement has waned a bit (okay, a lot). You don't feel particularly inspired.
And everything just seems a bit dull these days – somewhere between a lackluster gray and a nondescript beige.
It's time to do something about it!
That's right, I'm going to help you rekindle your zest for life! I have hand-curated this incredible adventure to provide the ultimate "technicolor" experience.
Because I believe that if we undertake a journey with a sense of child-like wonder, it can change the very fiber of our being.
With a little encouragement, we can shift from being a passive passenger to an active adventurer. Doing so will allow us to truly discover the heart and soul of the places we visit.
During our time together, I'll take you by the hand and show you what makes each place we visit special. I'll help you shift from observer to participant; from entertained to involved.
I'll also introduce you to my favorite locals, who will share the unique qualities of the places they call home. They can't wait to meet you!
Some love from past participants...❤️
Susie Goodwin
I've attended two of Linda's retreats now and they were truly remarkable experiences! Both offered a perfect balance of culture, history, sightseeing and amazing food. We enjoyed multiple wine tastings, a lively catamaran cruise along the coast of Tuscany, an adventurous Vespa excursion, and my favorite…a bike tour on the walls of Lucca. Linda is fun, knowledgeable and organized. Both retreats were life-changing for me and I am immensely grateful to Linda for her dedication and the wonderful experience she created for me and the other guests.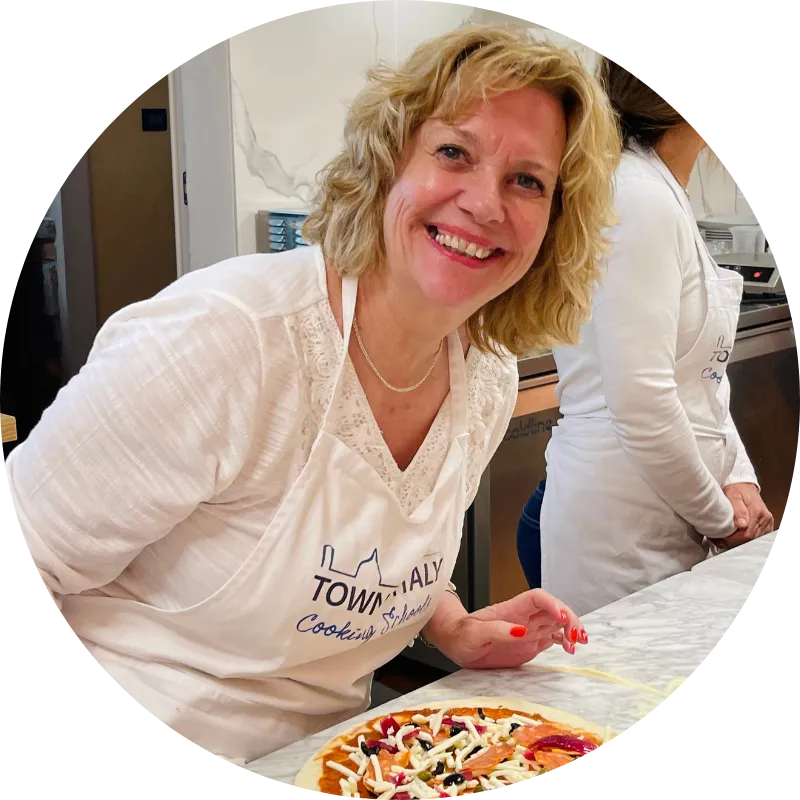 Leslie Wall
I attended the Footloose and Fancy-Free Retreat in May of 2023 with 10 other women, most of whom I hadn't met before. After the first day together we were like old friends! Linda and her assistant, Ann Marie, were so helpful, knowledgeable and organized that it made the whole experience easy. It was a whirlwind of activity where every little detail was taken care of. It was the trip that I had been dreaming of for a long time and I absolutely would do it again!
Jessica Hanaghan
I had the pleasure of joining Linda's 2022 Footloose & Fancy-Free adventure. It was such an incredible experience! Linda went above and beyond to make sure every detail of the retreat was perfect. The accommodations were amazing, the food was to die for, the activities were so much fun and the community we created was well…Perfect! We are now a family and friends for life. If you have the opportunity to go on a retreat with Linda, I can't recommend her retreats enough!
Here's just a peek at what you can expect:
Delectable Cuisine
Prepare your palette for a culinary experience like none other! Italy is famous the world over for its cuisine, and we promise you'll get to sample plenty of it. From pasta to pizza to melt-in-your-mouth gelato, Italians know food!
We'll discover the region's favorite dishes in each place we visit. One thing is for certain...you'll never go hungry!
And don't stress if you're a vegetarian, vegan, gluten-free or have any other dietary restrictions. We promise to make sure you have plenty of choices too!
Unparalleled Shopping
A trip to Italy wouldn't be complete without a little retail therapy. Whether you're looking for a souvenir or the perfect dress, you won't have to travel far.
You'll delight at the endless array of shops filled with artisan crafts, designer shoes, luxurious fashions, stunning jewelry and fragrant perfume.
The Italians love to shop and there are stores and stalls for every budget. You'll be certain to find a unique treasure to commemorate your time in Italy!
Fabulous Friendships
Remember heading off to camp or inviting friends over for sleep-overs when you were young? Weren't they fun? Well, we think you're never too old to gather for an adventure that inspires your inner child. 
This entire experience has been designed to give you time to visit with old friends or make new ones.
Whether you come on this retreat with a friend or make a few while you are here, you'll never feel alone (unless you want to be alone) and you'll never be left out.
Plenty of "Activity"
This is a high-vibe adventure with lots of moving around! While some of my retreats are super laid back, Footloose & Fancy-Free is for those who want to see and do as much as possible during our time together.
Not only will we be staying in three different towns, we'll be walking a lot. Besides the private transport in Tuscany, we'll be traveling by train between towns. There will also be a couple of ferry and boat rides (so fun) when we reach our final town, Camogli.
If you're really active and want to get in some extra steps, there are some incredible hikes just behind our hotel at the sea. What's great about all the activity…you won't feel guilty for one minute eating all that yummy pasta and gelato! 
Meet Linda Beach, The Travel Passionista
Not long ago, I needed a big change. My life was a "Groundhog Day Parody," with every moment blending together into a blurry blob of BLAH. I was tired of the "same old, same old" and desperately craved more passion and adventure. 
So in early 2016, I took a huge leap. I sold my business, gave away nearly everything I owned, and moved to Belize (where I didn't know a soul). Gulp…talk about terrifying! 😳 
But it was so worth it! For the next couple of years, I watched the palms blowing in the breeze as I worked from my balcony. 
I also started visiting "must see" places on my bucket list, including Italy. On my first visit, I crisscrossed the country looking for adventure, talking to strangers and exploring ancient cathedrals and ruins.
I treated myself to all the pizza, pasta and gelato my heart desired (calories don't count there 😂). Along the way, I rekindled my lust for life…just like you will when you join me in Italy!
Since then, I've been back to "Bel Paese" many times. I love exploring Italy so much that I now host multiple retreats a year in different parts of the country.
I love nothing more than to take fellow travelers on retreat and watch them have the time of their life! Ready to see what grand adventures I have in store for you? Trust me, it's going to be epic! 🤩
Check out this incredible itinerary!
Day 1: May 4th
Arrive by plane or train into Florence, then hop into a taxi and head to Hotel Villa Olmi. We'll greet you in the lobby and help you get settled into your room in this historic hotel. Depending on your time of arrival, feel free to unwind, nap or explore the spacious grounds.
When everyone arrives, we'll gather for a lavish welcome dinner and review the itinerary for the week. You'll meet your "retreat sisters," and together we'll set our intentions and dedicate the rest of our stay to rediscovering whatever it is that brings you true joy. Then get a good night's sleep so you're ready for our first big day tomorrow!
Meals included: dinner
Day 2: May 5th
After indulging in our lavish breakfast buffet, grab your camera and walking shoes because we're off on a grand adventure in the Tuscan countryside! First up is Siena, where our private guide will regale you with the stories, history and tradition of this unique town. 
From there, we'll make our way to San Gimignano, a beautiful hilltop medieval village. We'll take a tour of the town and enjoy a big heap of world famous gelato.
As the day winds down, we'll make our way to our favorite agriturismo for a feast you won't ever forget! Between bites and sips, you'll enjoy the most incredible views of the historic walled town as the sun sets over the towers!
Meals included: breakfast, dinner
Day 3: May 6th
Today is all about the culture and artistry of Florence. We'll start with a visit to the Galleria dell'Accademia! Here we'll gaze at David, Michelangelo's incredible masterpiece and learn the story behind it's creation.
Next, you'll have time to wander through the bustling Mercato Centrale, where you can taste some favorite local dishes and shop for souvenirs. 
After you've had your fill, we'll meet back up for a fun pizza and gelato-making class. You'll learn how to make these Italian favorites and YES, you get to eat your creation! 
That evening, you can choose to stay in Florence and witness the vibrant city after the sun goes down or return to the hotel for a relaxing evening by the pool.
Either way, just be sure to pack your bags because tomorrow we're on the move! 🧳💃🏼
Meals included: breakfast, pizza dinner
Day 4: May 7th
It's time to say ciao to the "City of Lilies" and move on to our next destination: Montecatini Terme!
After indulging in our wonderful breakfast buffet one last time, we'll head to the Santa Maria Novella train station. In less than an hour, we'll arrive in Montecatini Terme, an art nouveau town dedicated to everything SPA due to the rich therapeutic properties of its thermal hot springs. 
The owners of our sweet hotel will greet us and get us settled, after which we'll head to the most incredible nature-inspired place for lunch. Walk off your delicious pasta with a little stroll around this lovely town or take a nap by the sparkling pool.
Next we'll hop on a funicular that's been in operation since 1898 and ride to the top of a nearby mountain. Here we'll explore the medieval fortress town of Montecatini Alto and enjoy the expansive views andspectacular and sunset over the valley.
Once we come down from the mountain, feel free to grab a retreat sister or two and enjoy one of the many amazing restaurants in Montecatini. Sleep well because tomorrow we're hitting the spas!
Meals included: breakfast, lunch
Day 5: May 8th
After breakfast we'll take a tour of the incredible Terme Tuttuccio, an impressive cluster of structures designed in 1916 to emulate the beauty of the antique Roman baths. For over a century, health-savvy folks have flocked here to find "salute per aqua" or health through water. 
The rest of the day is yours to discover the historical, cultural, and architectural wonders of the charming city of Montecatini Terme.
Just be sure not to miss the relaxing massage I've booked for you at a beautiful little spa just across the street from our hotel.
We'll regroup back at the hotel for dinner, then pack our bags for yet another amazing town tomorrow: Lucca!
Meals included: breakfast, dinner
Day 6: May 9th
It's time to move on to our next destination: Lucca! Encased in a circle of thick stone walls, Lucca is a small Medieval city that's home to hundreds of historical sites and churches.
After we check in and indulge in a filling lunch, we'll start our exploration with a fascinating walking tour with our favorite local guide. Once we've covered the highlights in the center of town, we'll take to the walls on bikes to see the sights from above and below (the tunnels are amazing!).
As twilight falls, the city comes alive with bustling cafes and restaurants, offering delectable Tuscan cuisine and local wines. 
The evening is yours to enjoy. Why not savor dinner in Piazza dell'Anfiteatro while being serenaded by street musicians? Afterward, take a leisurely stroll through Lucca's narrow, illuminated streets and soak in the city's enchanting beauty!
Meals included: breakfast, lunch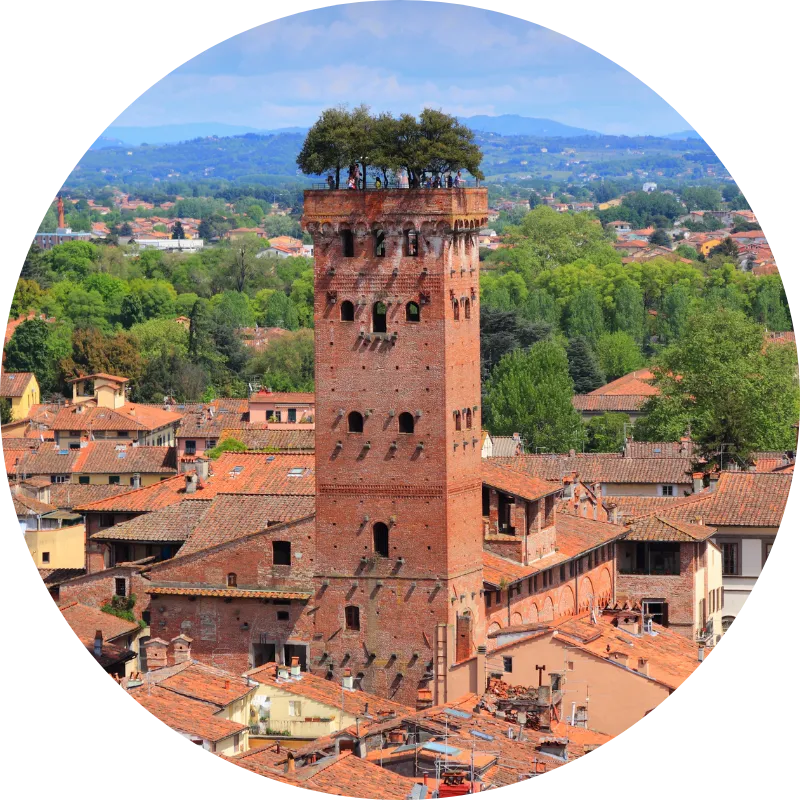 Day 7: May 10th
Are you ready for another amazing cooking class? This time we'll be preparing yellow, red, green and black pasta, 2 types of ravioli, 12 different sauces and the most delectable dessert you've ever tasted! 😋🤤
Once we've stuffed our bellies with pasta, we'll head back to our hotel where you'll have the rest of the afternoon to explore. Duck into one of the many churches, indulge in a little retail therapy or climb to the top of a historic tower.
Whatever you decide, make sure you're ready for a fabulous night on the town. 
At 7 pm, we'll walk to the Church of San Giovanni to enjoy "Puccini e la sua Lucca," an exciting operatic performance of one of Lucca's talented native sons. 
Afterwards, enjoy a leisurely stroll in town, grab dinner or just head straight for the best gelato in Italy. It's okay to indulge…I declare that calories don't count here! 🍨
Meals included: breakfast, lunch
Day 8: May 11th
Our big adventure continues as we bid goodbye to Lucca and make our way to the quaint village of Camogli by train. Once we arrive at the glorious Hotel dei Dogi and you get settled into your room, we'll meet in the lobby for an overview of the area. 
We'll take a stroll along the boardwalk and visit the stunning Church of Santa Maria Assunta. I'll point out some of my favorite shops in this cute little fishing village.
Then you're free to walk on the pebbled beach, circle back to one of the local shops or just relax at a cafe and watch the world go by. We'll meet back up for a delectable dinner at a favorite local trattoria. 
The town will be bustling with people because tomorrow is one of the biggest festivals of the year. I can't wait for you to experience this! 🥳
Meals included: breakfast, dinner
Day 9: May 12th
Today is a VERY special day in Camogli...the annual Fish Festival of Saint Fortunato!
The entire town will come alive for this annual event and you'll have the good fortune of being a part of all the festivities.
We'll meet at breakfast to discuss the options. Fish fry, street market, beach, pool, shopping, hiking? It's bound to be a fun day whatever you decide!  Just make sure not to miss the relaxing massage I've arranged for you!
For dinner, I've reserved a table at one of the best restaurants in town where we can marvel at the crowds gathering on the beach for bonfires and fireworks (the best you'll ever experience!) ✨🎇✨
Meals included: breakfast, dinner
Day 10: May 13th
Are you ready for another train adventure? Put on your walking shoes because we're headed to the famed coastal area known as the Cinque Terre, or "Five Lands." 👟👟
I'll lead you through the streets of Manarola, then we'll hop the train to Vernazza for a tour and lunch with a view. After we've soaked in the sights, it's on to the beaches of Monterosso where you can explore, shop or relax on the sand.   
As the golden sun starts to set over the horizon, we'll take a breathtaking cruise along the coast, complete with wine, grilled seafood and music! 
At the end of our cruise, we'll board a train back to our lovely hotel where you can grab enjoy a nightcap under the stars.
Meals included: breakfast, lunch, dinner
Day 11: May 14th
Rise and shine! Your bountiful breakfast buffet is waiting. After we've had our fill, we'll board a ferry to the Abbey of San Fruttuoso. Tucked into a small bay accessible only by boat or foot, this picturesque complex boasts a monastery, watchtower and pebbled beaches, all of which you'll have time to explore. 
Time to board another ferry and set sail for our next destination: Portofino. A favorite haven of the rich and famous, here you'll have time to enjoy a leisurely lunch and people watch before indulging in a little high-end boutique shopping. If you'd prefer to walk off your pasta, hike up the path to Castello Brown, a 16th-century fortress with incredible panoramic views of the town and Ligurian Sea. 
As the afternoon winds down, we'll make our way by boat to Santa Margherita, the sea-splashed, bougainvillea-brilliant cousin to Camogli. We'll enjoy a yummy gelato before hopping a quick train back to our cozy little fishing village.
Freshen up and then join the group for our farewell celebration. The chef has prepared a special feast just for us. Expect hugs, tears, laughter and a surprise or two!
Meals included: breakfast, dinner
Day 12: May 15th
Today is the day you start your journey back to the "real" world. We'll gather at breakfast for our final farewells before you take a train back to your departure destination.
If you've chosen to extend your stay in Italy, we'll be happy to offer suggestions for your onward itinerary. 
While it's always sad to say goodbye, this isn't the end of our journey together. We'll see each other in our private Facebook group to share photos and stories.
You'll have unforgettable memories, a shiny dream plan in place and some new friends to help you celebrate every milestone. Besides, you can always join us for the next retreat. Arriverderci! 👋💗
Meals included: breakfast
Our Beautiful Accommodations...
4 incredible hand-picked hotels!
The first place we'll stay is a stunning 18th-century estate situated in the countryside just outside of the bustling city of Florence. 
The owners have gone to great lengths to preserve its elegant stuccoes, delightful frescoes, fine tapestries and Murano chandeliers. Just outside, there's a huge pool ringed by lounge chairs and a jasmine-covered pergola under which we'll dine. It's no wonder we chose this delightful hotel for the beginning of our journey!
Our next venue is a charming family-owned hotel with feminine touches throughout. Built in 1922, this elegant property in Montecatini Terme is located within walking distance to all the activities we have planned.
Surrounded by lush tropical gardens, the hotel has a salt-water pool, satellite TV, air conditioning and newly remodeled bathrooms. In addition to the extensive breakfast buffet, the hotel has a delightful restaurant where you can dine inside or out.
Stunning properties with luxury & comfort in mind!
Conveniently located in the historic heart of Lucca, the next property is built on walls dating back to the Roman Empire.
This elegant residence served as a boarding house for students until 1800. Since then it's been renovated and embellished into its current charming atmosphere.
We'll enjoy breakfast in the gorgeous dining room and marvel at the soaring ceilings made from original exposed beams. The soft and comfortable setting of this property creates a homey ambiance for our time in Lucca. 
Last but certainly not least is my favorite hotel in Italy! Tucked away in a quaint corner of the splendid Ligurian Riviera, it won't take long for you to settle into a slower way of living in this upscale and utterly charming hotel.
Each elegant Mediterranean-styled room is equipped with satellite TV, Wi-Fi, minibar, tea kettle and luxurious bath products. This exquisite property boasts a private beach and salt-water swimming pool. 🧜‍♀️🧜
We'll dine in the oceanside restaurant or outside al fresco on the terrace, watching the light of day melt into dusk and the stars glow in the cobalt sky. There's magic in the air. Can you feel it?
Travel Planning
It can be overwhelming trying to find the best flight routes (and prices!) and figure out where to stay pre & post retreat. You'll likely need help with train and ferry schedules too. Take advantage of my expertise with Italy travel by hopping on a Zoom call with me!
Pre-Trip Happy Hours
Before our big adventure, we'll hop on a few group calls to discuss our exciting plans and get to know each other. Not only will you be prepared for the journey ahead, but once we join together for our Welcome Dinner, it'll be like meeting up with old friends!
Private Facebook Group
As soon as you register, you'll be invited to join our private group where you can meet your travel companions and find the perfect roommate. We'll be sharing travel tips and other important information about the Footloose & Fancy-Free Adventure!
More love from past participants...❤️
Donna Martindale
Linda is an expert at putting together unforgettable retreats. I attended the Fun in Tuscany Retreat in 2022 and the Footloose & Fancy-Free Retreat in 2023 and both times I was blown away by the attention to detail. The tours, food and wine tastings were absolutely wonderful and there were countless unexpected surprises. I haven't laughed so hard in ages! Linda made sure everyone had a good time and no one felt left out. The friendships I made will last a lifetime (along with the magical memories). I'm already packing for Linda's next adventure!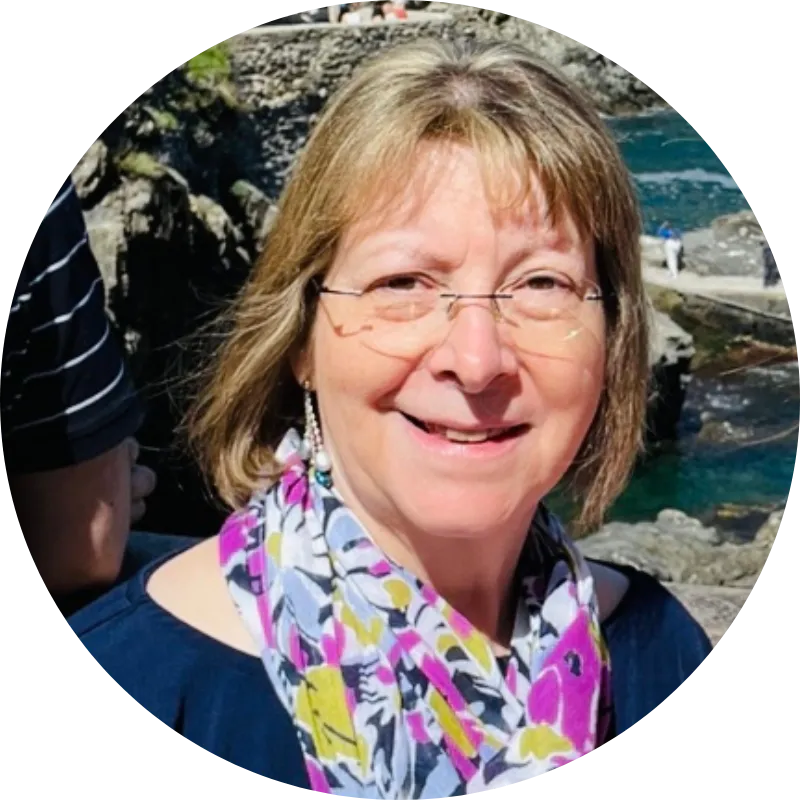 Tracie Joyner
I can't thank Linda enough for the wonderful experience she curated for me and the other women. Although I generally prefer to travel solo, it was so nice to have everything pre-planned. I really enjoyed getting to know the other ladies from all over the US.  We all got along fabulously and still keep in touch! Linda and her retreat assistant were fun, knowledgeable, and organized. I felt cared for and supported throughout the retreat. I came home feeling renewed and inspired, which was a great asset to my art and photography business. I look forward to joining Linda on another amazing retreat one day soon!
Joyce Hague
I attended the Footloose and Fancy-Free retreat in 2023 and it was a life-changing adventure for me. We visited so many amazing places, but my absolute favorite was Camogli because it was a quaint fishing village. It's beautiful and has the feel of Capri, but with fewer people. We explored lots of unique places full of good wines, beaches, and churches. I loved the cooking classes the most (even though I don't even like to cook) because they introduced me to the authenticity of Italian cuisine. We all laughed so much, which made it extra fun! I left Italy feeling refreshed, inspired, and on top of that, I made new friends for life.
Got Questions? I've Got Answers!
What if I can't afford a trip to Italy?
I can't take the time away from my family
I don't know how I feel about traveling with a group of strangers.
I'm stressed thinking about all the activities. Will I have any time to myself?
Do I have to be physically fit for this retreat?
Which airport do I fly into?
Can I arrive early or stay longer?
What about Covid or other travel restrictions?
What will the weather be like in Italy in May?
I have more questions and want to talk with someone personally.
Would you like to know more about this amazing journey?
I get it, I'm excited too! I'd love to hop on a call and answer any questions you might have asap! Just click the button below...⬇️
Let's chat!
Man cannot discover new oceans unless he has the courage to lose sight of the shore."

― Andre Gide